Slopeside Grille | Mount Pleasant of Edinboro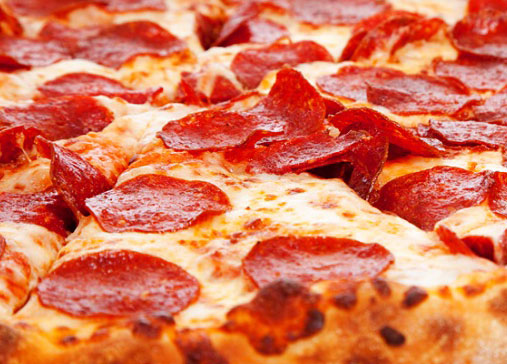 Take a break from the outdoor fun and refuel at our Slopeside Grille. The kitchen staff of Mount Pleasant offers plenty of variety to satisfy hungry appetites. Whether you're looking for a quick healthy snack or a full dinner, we've got you covered.
A few of the main food choices of the Slopeside Grille include:
Pizza with all the toppings

Burgers (Try our Gourmet Burgers like the Mount Pleasant Burger, Mushroom and Swiss and more!)

Smiths Hotdogs

Verity of delectable subs

Wraps

Salads (Chef, Grilled Ceaser, or Taco)

Ice cream
Robyn also cooks up a mouth-watering special daily with a home-made touch. Being out in the cold winter weather can drain your energy fast! Don't forget to fill your tummy so you can ride more safely. The Daily Special is just $8.00 and will be sure to fill you up.
Weekly Special:
Sunday, January 25th: Hot Roast Beef Sandwich
Monday, January 26th: 2 Chili Dogs with Pickle and Jello!
Tuesday, January 27th: Sloppy Joe's with a Small Fry
Wednesday, January 28th: Chicken Salad Croissant with Homemade Potato Salad
Thursday, January 29th: 8 Jumbo Chicken Wings and your choice of sauce!
Friday, January 30th: Robyn's Specialty- 8 to 10 oz Premium Fish Dinner
Saturday, January 31st: Mile High Meatloaf
Sunday, February 1st: Goulash with Garlic Toast