The Mount Pleasant House: Now Accepting Reservations!
Join us Sunday, October 1st from 11 am to 4 pm for an Open House!
Everyone who joins us will earn a chance to win a FREE Season Pass!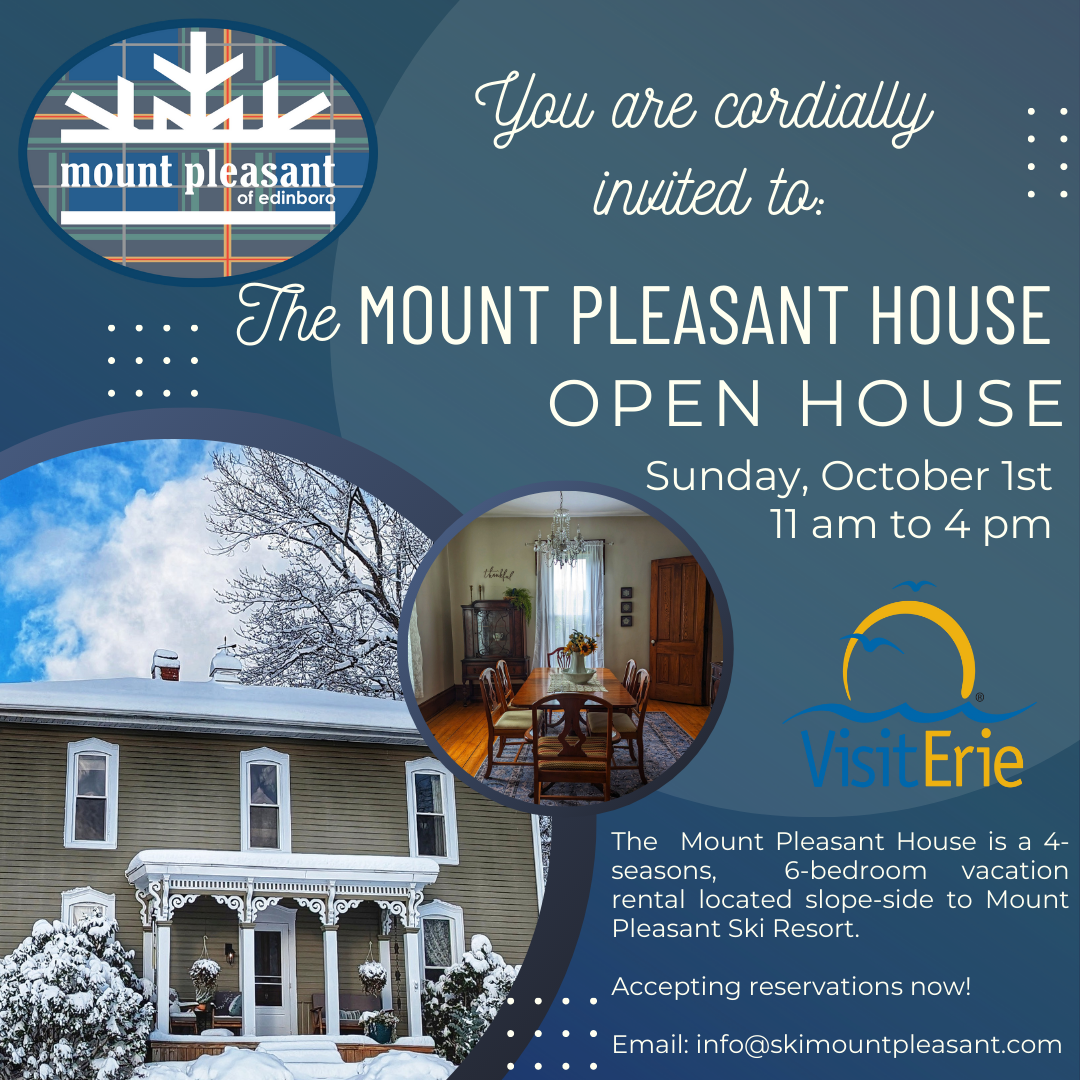 We are pleased to introduce the Mount Pleasant House! This 6-bedroom home, which will be rebranded as "The Mount Pleasant House" will offer short-term (week and weekend) vacation rentals beginning in October 2023. In addition to short-term vacation rental, this property acquisition will allow for modifications to the entryway to Mount Pleasant, including the future addition of a one-way driveway with a customer drop-off area, and will also allow for a future expansion of the existing lodge.
This home, constructed in the early 1900's, was the original farmhouse to the property. When the ski area opened in 1970, the dairy barn was renovated and converted to the existing lodge, and the original farmhouse was subdivided. We are excited to reunite the properties and offer our patrons an opportunity to enjoy slope-side lodging.
The Mount Pleasant House has 6 bedrooms with various furnishings. Between the six bedrooms, the House comfortably sleeps 10 people. The maximum occupancy is 12 occupants.

Making a Reservation
To make a booking, please complete the form below. All reservations will be accepted in the order in which they are received.
Upon making a reservation, 50% of the balance, including all taxes and fees, is due. The balance is due 2 weeks prior to your stay.
Questions? Email us at info@skimountpleasant.com.
---

Rates
Holiday Rates:
Weekend $1,300
Week $1,800
Additional nights available upon request
Holiday weekends are a minimum of 3 nights. A list of holiday weeks may be found below the availability calendar.
---
Regular Rates:
Weekend $900
Week $1,450
Additional nights available upon request
Regular weekends are a minimum of 2 nights
---
Taxes, Cleaning Fees, and Refundable Deposit
All rental fees are subject to PA State Sales Tax (6%) and Erie County Hotel Tax (7%).
A $150 cleaning fee applies to all reservations.
A $500 Refundable Damage Deposit is due prior to taking occupancy of the Mount Pleasant House.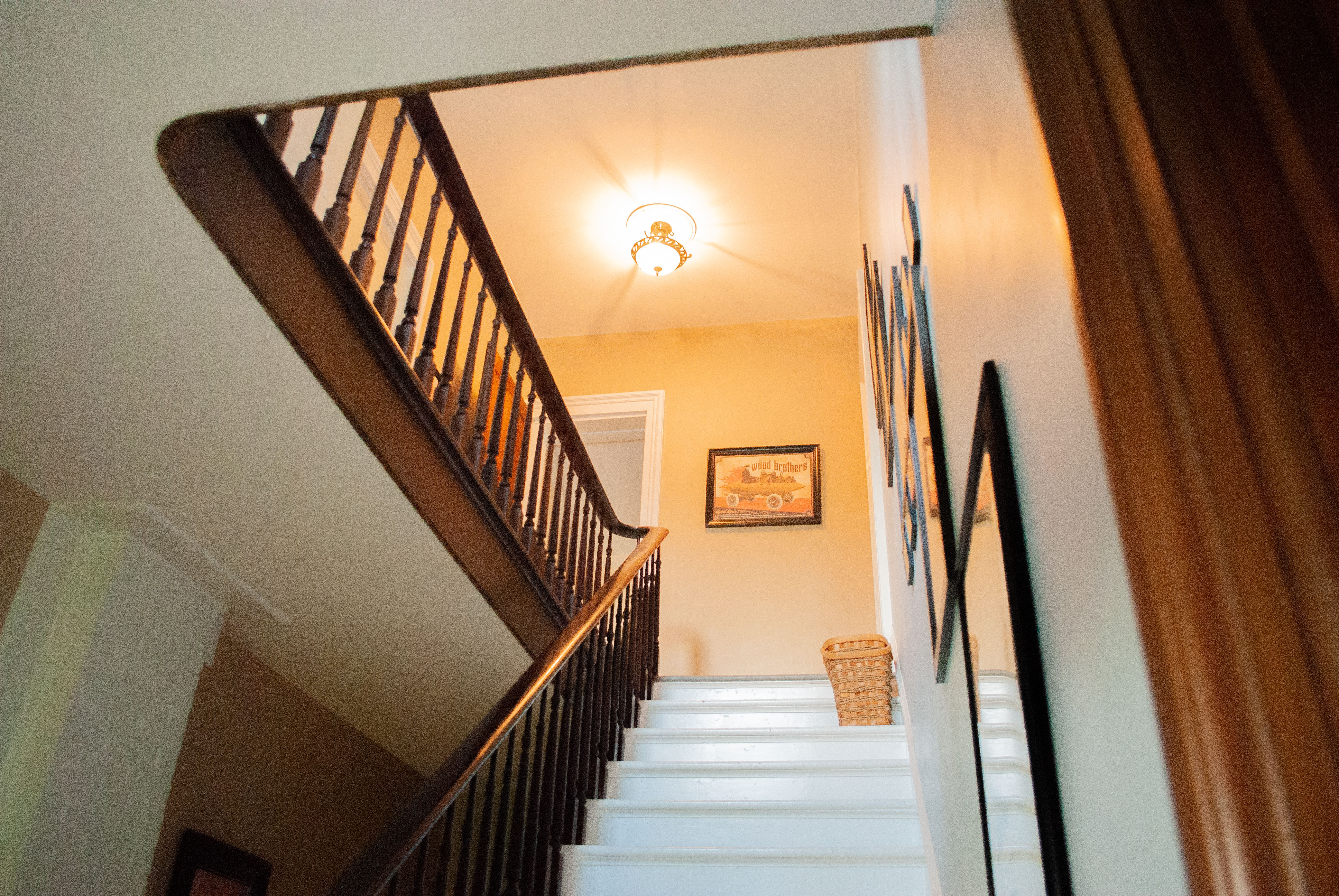 Availability Calendar
As the Mount Pleasant House books, reservations will be added to the calendar below. Any dates that are not listed as BOOKED are available. The Mount Pleasant House is open and available to rent after November 1, 2023.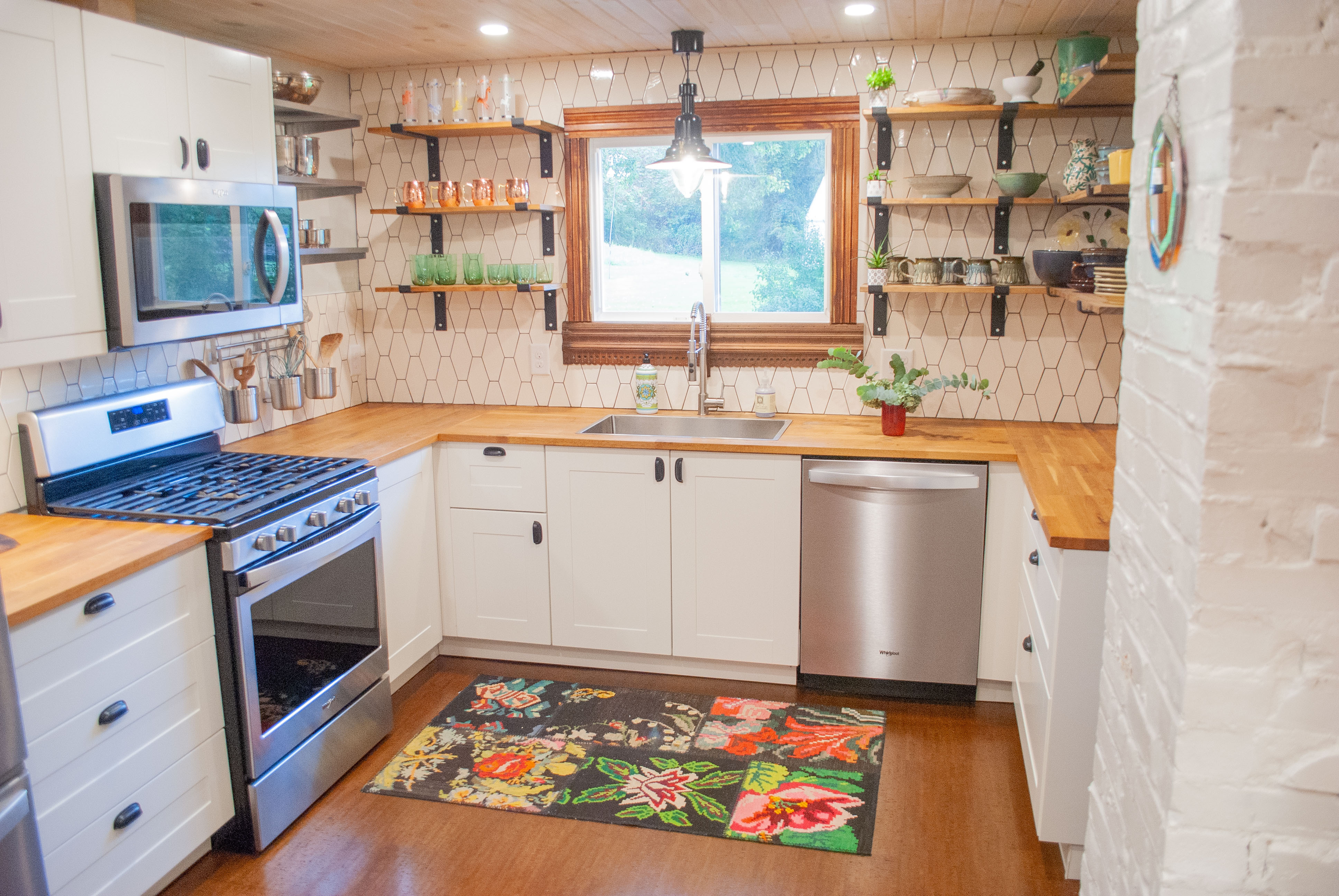 Holiday Periods:
New Years
Martin Luther King Jr. Weekend
Presidents Day Weekend
Easter
Pennwest/Edinboro Commencements
Edinboro Arts and Music Festival
Memorial Day Weekend
4th of July
Labor Day
Edinboro Homecoming
Thanksgiving
Christmas

Regional Attractions
Parks and Recreation
Edinboro Lake

Pat Crawford Beach

Edinboro Lakeside Billings Park Playground

Edinboro Lake Peninsula Park

Washington Township Wainer Park

Edinboro Resort boat rentals

Goodell Gardens & Homestead

Sunview Golf - miniature golf, driving range, go-karts, bumper boats, and video arcades

Edinboro Robert Thompson Park (contains six backstops for basketball) - behind Edinboro Fire Hall

Port Farms

Hurry Hill Farm Maple Museum

Wooden Nickle Buffalo Farm

Edinboro Area Historical Society

Fort LeBoeuf Historical Meseum

Presque Isle Downs and Casino

Presque Isle State Park

Lake Erie

Lake Erie Bluffs State Park

Bicentennial Tower

Erie Childrens Museum

Found Lounge and Lost Lanes
Golf Courses
Culbertson Hills Golf Course

Riverside Golf Course

Venango Valley Inn & Golf Course

Fox Run Golf Course

The Ridge Golf Club

Union City Golf Course
Elk Valley Golf Course

Country Meadows Golf Course

Mound Grove Golf Course

South Woods Golf Course
Restaurants
Charlie's Pub & Eatery

Edinboro Hotel Bar

Fat Willie's Wing House

Crossroads Dinor

Compadres Mexican

Flip Cafe

Empty Keg

Normans Deli and Pizzeria

Sugar and Spice

Jake's On The Park

Waterford Hotel

Sum Pizza Place

Found Lounge

Perkins Restaurant & Bakery

Whole Darn Thing Sub Shop

Lakeside Bagel & Deli

Tim Hortons

John Wildwoods Pizzeria

Riverside Brewery Company

Sunset Grill

Lakeside Beach Bar

Everest Restaurant

Dairy Supreme

The Rambler

Venango Valley Inn