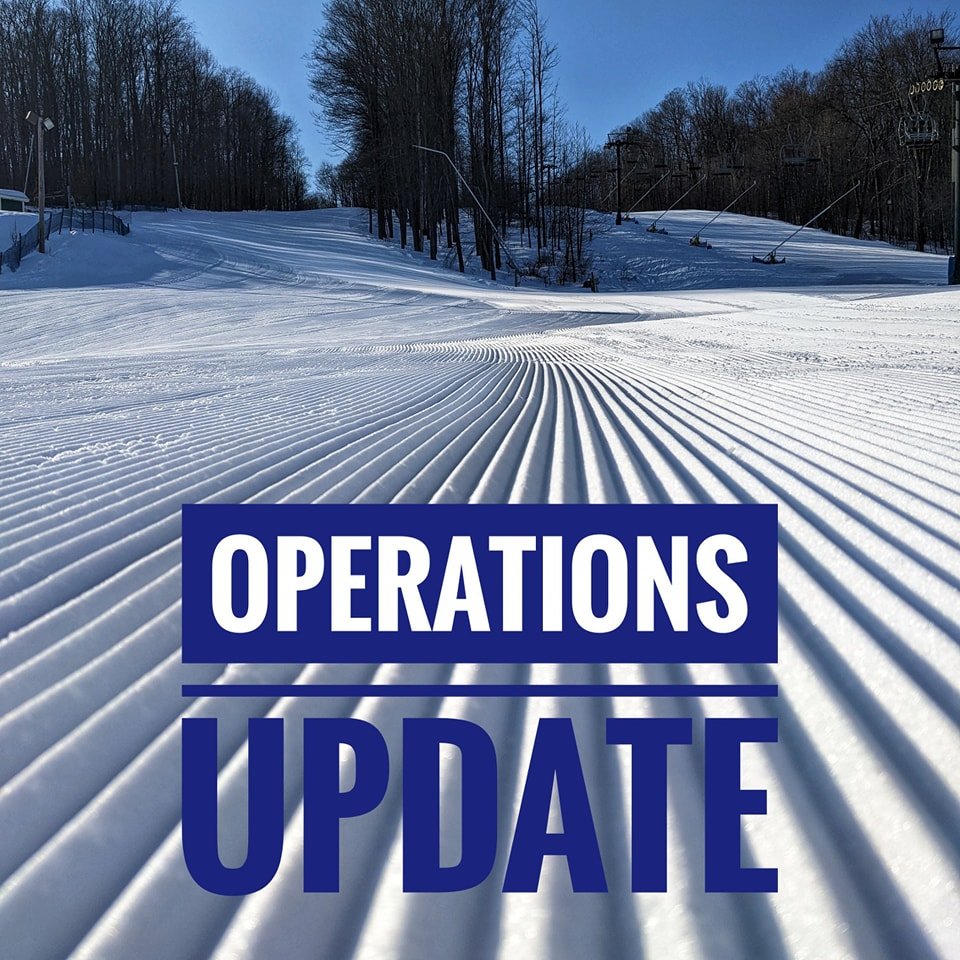 We have received a lot of questions about opening additional terrain. The simple answer is: we want to be skiing on more slopes just as bad as you and we are trying our hardest!!! This picture is from Monday morning of just one of the huge piles of snow on Quaker.
The forecast is FINALLY changing to a colder, wintery pattern after Thursday. After we can begin to start making snow, we are a few good snowmaking sessions away from opening additional slopes, but rest
assured, we will open them as fast as we can!!!! In the meantime, tickets will remain at $30 for an all-day ticket!