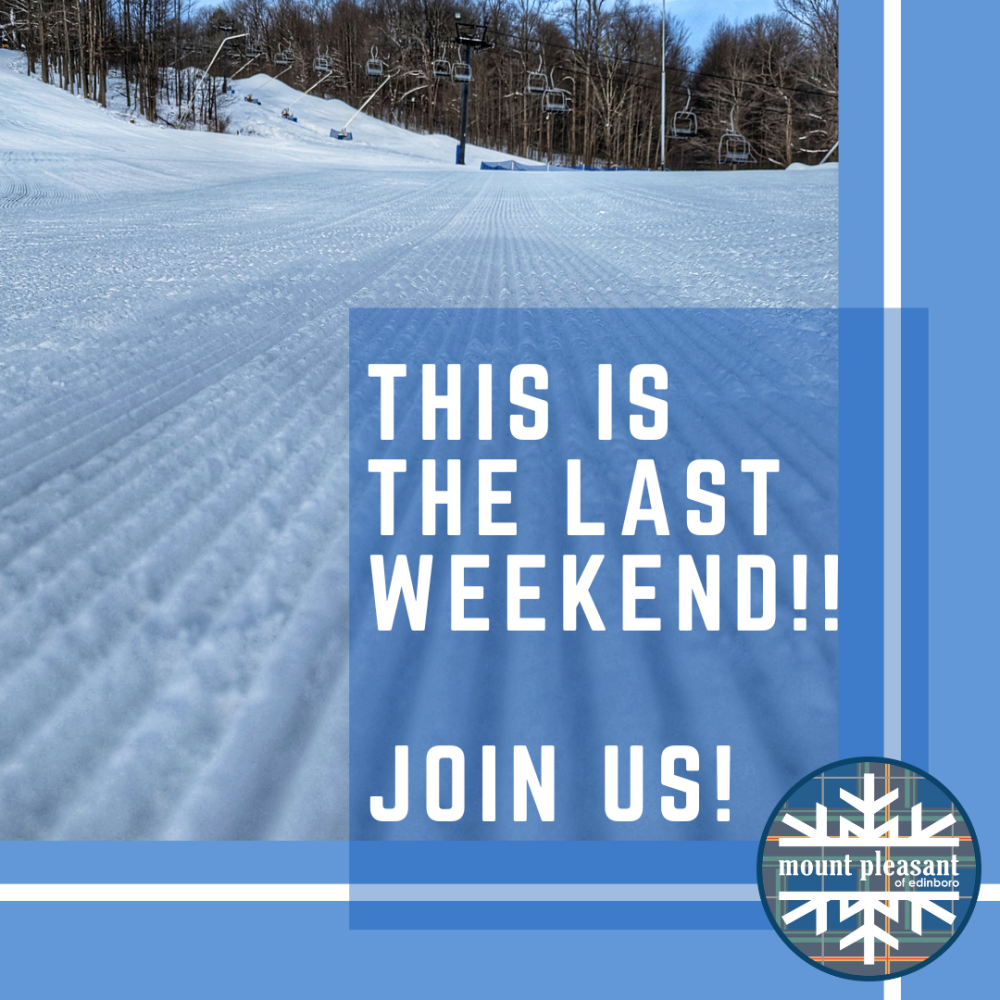 Join us for ONE LAST WEEKEND
We had hoped to extend our season through next weekend, but it seems as though Mother Nature has different plans! With a forecast calling for temperatures in the 50s and rain next week, we will make this our final weekend. The last chair of the season will be Sunday, March 19th at 6:00 pm. Check out our action-packed weekend below!
Join us Friday the 17th and Saturday the 18th for one of our favorite events: St. Patrick's Day! Our
Leprechauns will scatter gold coins around the mountain on both days. Find a coin and redeem them for candy! All lift tickets will be $25 if you are wearing your green! We will also have Reubens and our specialty pizzas for the weekend! Who will be joining us?
You are cordially invited to join us Sunday, March 19th at 9:30 am for the Mount Pleasant Easter Egg Hunt! Eggs will be placed throughout the ski area ready to be found. They will be placed on the big hill for big skiers and the beginner hill for beginner skiers! All egg hunters must be on skis or a snowboard. One very special easter egg will contain a FREE 2023/2024 After School or Snokids program! The hunt will start promptly at 9:30 am when the lifts start so be ready! Be sure to share and we will see you Sunday!
Friday, Saturday, and Sunday we will be offering a GREAT deal: $40 Learn To Ski/Snowboard Special! For just $40, we are offering a 1.5-hour beginner online!
!