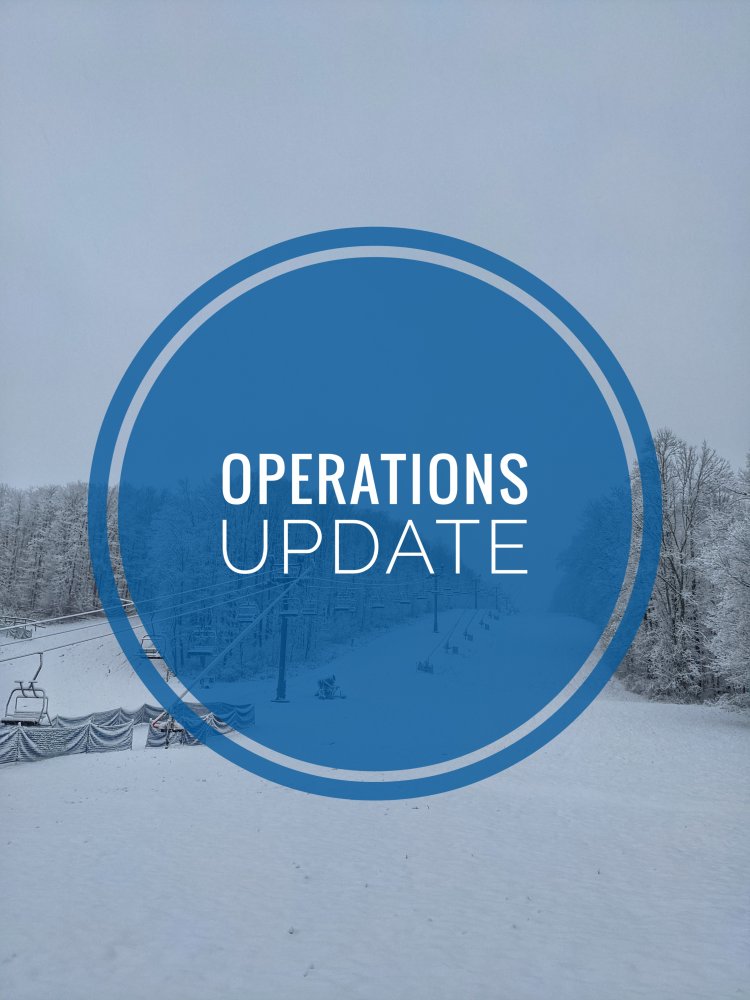 Operations Update
December 27, 2021
Dear Patrons,
Despite our annual investment into snowmaking infrastructure, we cannot control the weather. As you know, in order to make snow, the temperatures must be below 28 degrees for several hours. Mother Nature has delivered unseasonably warm temperatures and rain to us at every turn. This has limited us to just seven full snowmaking shifts whereas in the typical season we generally have double that.
We have made snow every possible minute this season and having converted millions of gallons of water into snow. We are just a few good snowmaking sessions away from getting the groomer on the hill and pushing snow, but unfortunately, snowmaking temperatures are not in the near-term forecast. As of today, the first opportunity to make snow is January 2nd. As such, we do not have an opening date, but we are at least ten days away from all winter sports.
Given this delayed opening date, all lesson programs, After School and SnoKids will be delayed one week. 6-week lesson programs will now start the week of January 10th. We do not foresee a problem achieving all 6-weeks of lessons. The long-range forecast for January into February looks much more conducive for winter sports than December. Despite the weather not cooperating, we still anticipate a long, fun-filled, snowy season and operating well into March!
Thank you all for your patience, words of encouragement, snow dances, and any other forms of support you have offered during this period of exceptionally warm weather. Rest assured; we at Mount Pleasant will work around the clock in order to open as soon as we can.
Thank you and THINK SNOW!!
Your Mount Pleasant Family