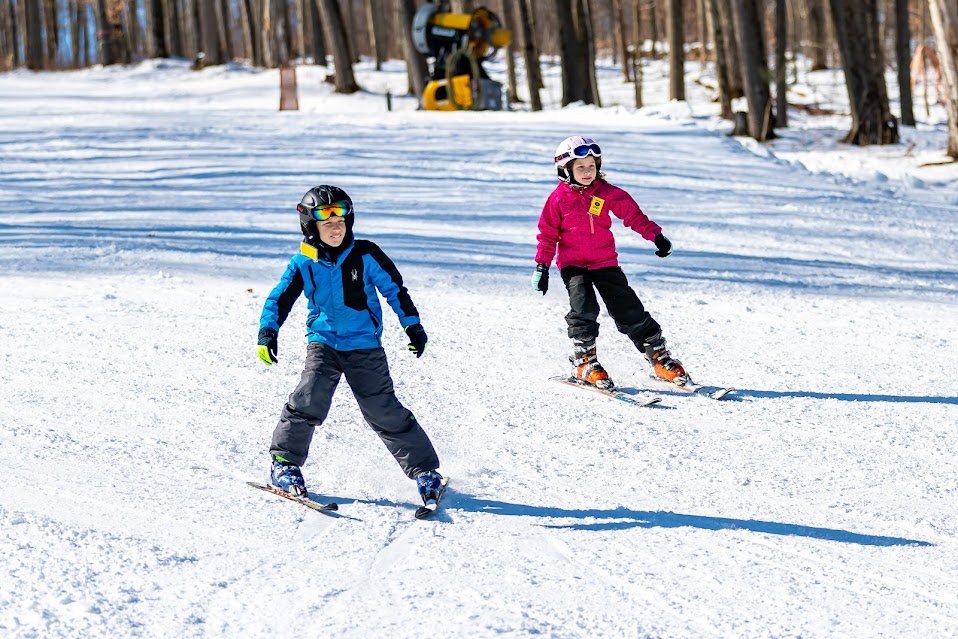 Mount Pleasant is pleased to announce we will open for skiing and snowboarding Friday, January 7th at 11:00 am. We are working diligently to open the tube park and we anticipate it will open shortly after.
"We are excited to finally get back on the snow" says Laura Sinsabaugh, co-owner of Mount Pleasant since 2005. "It has been a long wait and our customers are excited."
After a mild December, it's encouraging to finally see some cold weather and snowmaking temperatures explains co-owner Doug Sinsabaugh. "Even living in the snowbelt, we rely nearly 100% on manmade snow. We have heavily invested in our snowmaking system that includes over 40 snow guns, 2 high pressure pump houses, over 3 million gallons of water storage and 2 miles of snowmaking lines. The windows to make snow have been small, but we have taken advantage of them when we can. It is exciting to finally be on the snow."
Mount Pleasant will open with main chairlift, Chestnut, and the Beginner Area. Terrain will continue to expand as snowmaking conditions allow. All lift tickets will be $30 until further terrain opens.