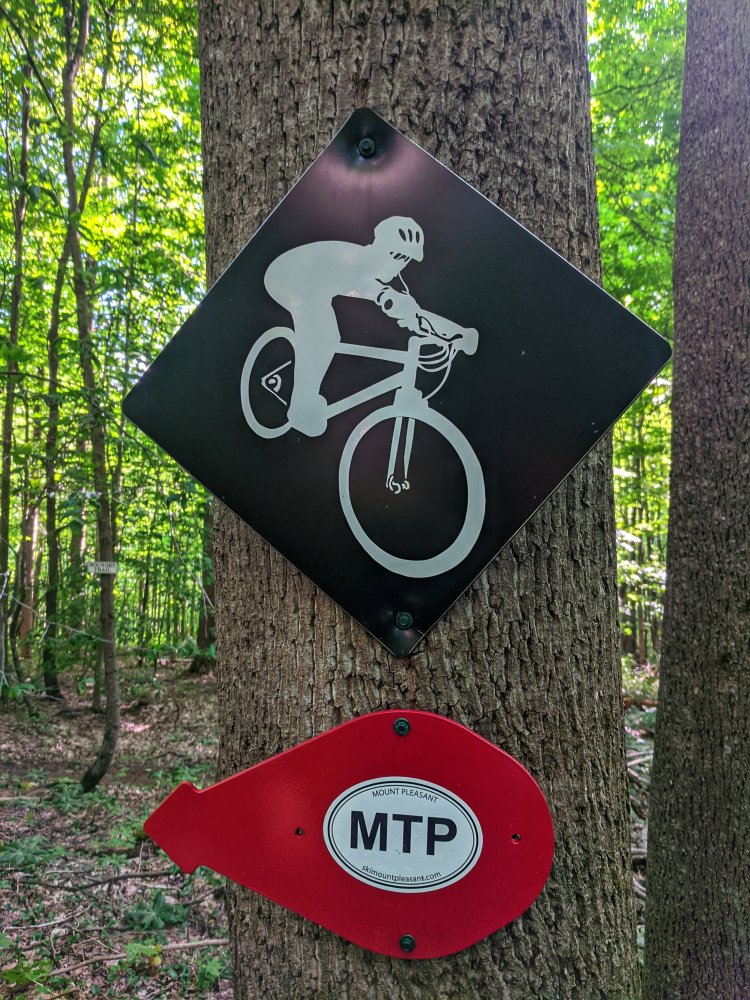 The mountain bike trails at Mount Pleasant are open!
The majority of our 6-mile network is open, however, some areas remain snow-covered and wet. Please use caution and avoid wet trails.
See the complete set of rules and get your pass at the link below! Help us grow awareness of the trail network and share this with a friend. Remember, all Summer Access Pass sales go back directly to improving the trail network. Our trail gnomes Don and Kyle have big plans again this summer so stay tuned!