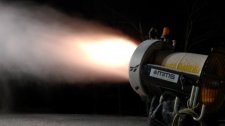 After a little thaw, snowmaking will continue tonight! The long-range forecast looks good, as in 7+ nights in a row good! Although we do not have a date set yet, we are getting closer and anticipate a mid-December opening. If you are excited about it as we are, help us by sharing the news!
Make sure you are ready when we open! The lodge is open every Saturday from 10 am to 2 pm for waking and tuning, gift certificate sales, lesson program registration and more.
We are always open on our website!
Here you can sign up for Snokids, buy season passes, and register for Snokids and Snoparents!